28% sale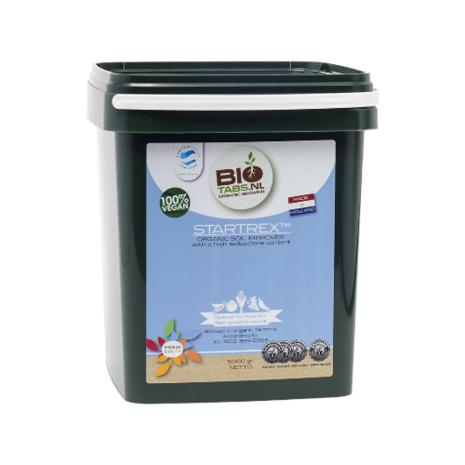 Biotabs Startrex 5000 gram
Biotabs Startrex 5000 gram
Introducing the Biotabs Startrex 5000 gram Plant Nutrient, a revolutionary way to help your plants reach their full potential. With 5000 grams of plant nutrient, you'll be sure to have enough to keep your plants healthy and vigorous. Biotabs Startrex is made from natural ingredients that are proven to boost growth and provide your plants with essential nutrients. Why Choose Biotabs Startrex 5000 Gram Plant Nutrient? The Biotabs Startrex 5000 Gram Plant Nutrient is the perfect choice for any gardener looking to get the most out of their plants. This nutrient provides your plants with everything they need to reach their maximum growth potential. With its natural ingredients, you can be sur
Introducing the Biotabs Startrex 5000 gram Plant Nutrient, a revolutionary way to help your plants reach their full potential. With 5000 grams of plant nutrient, you'll be sure to have enough to keep your plants healthy and vigorous. Biotabs Startrex is made from natural ingredients that are proven to boost growth and provide your plants with essential nutrients.
Why Choose Biotabs Startrex 5000 Gram Plant Nutrient?
The Biotabs Startrex 5000 Gram Plant Nutrient is the perfect choice for any gardener looking to get the most out of their plants. This nutrient provides your plants with everything they need to reach their maximum growth potential. With its natural ingredients, you can be sure that your plants will be safe and healthy. Plus, the 5000 gram size ensures that you'll have plenty to last you through the season.
Show full description
Show less
Product specifications
Brand

EAN

6013839059099

Biological:

Yes

For substrate:

Cocos

Suitable for:

Growth

Suitable for:

Flowering phase
Deliverytime

Biotabs
Biotabs Startrex 5000 gram
• Brand: Biotabs
• Content: 5000 gram
• Brand: Biotabs
• Content: 5000 gram