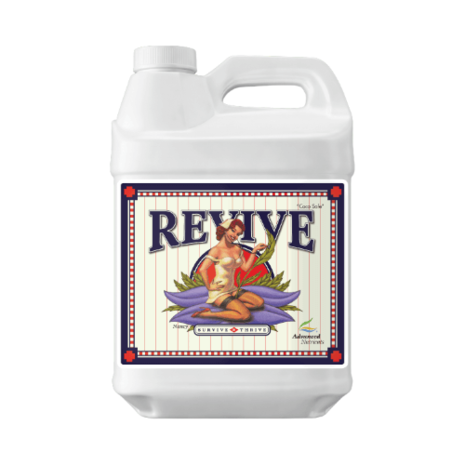 Advanced Nutrients Revive 500ml
Advanced Nutrients Revive 500ml
Grow healthy, strong, and vibrant plants with Advanced Nutrients Revive. This 500ml bottle of plant nutrients is designed to give your plants the energy and nutrients they need to thrive. Advanced Nutrients Revive is packed with beneficial minerals that help promote plant strength and growth, as well as a powerful blend of organic compounds and vitamins to help your plants reach their full potential. Grow Stronger Plants with Advanced Nutrients Advanced Nutrients Revive is the perfect choice for anyone looking to get the most out of their plants. This powerful solution is designed to help you get the best results from your plants, while providing them with the nutrients they need to reach th
Grow healthy, strong, and vibrant plants with Advanced Nutrients Revive. This 500ml bottle of plant nutrients is designed to give your plants the energy and nutrients they need to thrive. Advanced Nutrients Revive is packed with beneficial minerals that help promote plant strength and growth, as well as a powerful blend of organic compounds and vitamins to help your plants reach their full potential.
Grow Stronger Plants with Advanced Nutrients
Advanced Nutrients Revive is the perfect choice for anyone looking to get the most out of their plants. This powerful solution is designed to help you get the best results from your plants, while providing them with the nutrients they need to reach their full potential. With Advanced Nutrients Revive, you can rest assured that your plants will be getting the nutrients and energy they need to grow and thrive.
Show full description
Show less
Product specifications
Brand

EAN

6013841476426

Biological:

Yes

For substrate:

Cocos

Suitable for:

Growth

Suitable for:

Flowering phase
Deliverytime

Advanced Nutrients
Advanced Nutrients Revive 500ml
• Brand: Advanced Nutrients
• Content: 500ml
• Brand: Advanced Nutrients
• Content: 500ml